Sustainability
Muscat Gases company is Committed to safe & Clean Energy

HSE Policy
Health Safety and Environment (HSE) Protection is an integral part of MGC management philosophy.
Muscat Gas is set to be the leading gas solutions company in the region, leading the growth of the sector by working on innovative initiatives and offering safe, reliable and high-quality gas solutions to its customers. The importance of security and safety management stems from the importance of the role assigned to it at the level of the institution, where it is critical to the protection of life, property, environment, leadership, guidance and rule-making, and the spread of preventive awareness. We work hard by developing, training and applying quality standards to reach them. Health Safety and Environment (HSE) protection is an integral part of MGC management philosophy.We work hard by developing, training and applying quality standards to reach them.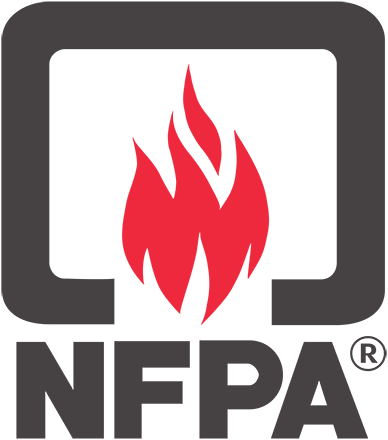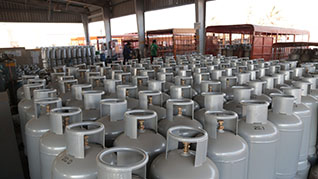 We place the highest priority on the health and safety of our workforce
We are a leader in providing health awareness and education programs
Written safe-work practices are a core part of our comprehensive safety program. These safe-work practices help ensure that potentially hazardous work, such as electrical work or entry into a confined space, is properly planned, permitted, executed and closed out to prevent workplace injuries and incidents. We require our contractors to meet these safety principles, make our expectations clear and verify compliance with safe-work practice requirements.
TRUST US
Running Industrial Gases Successfully Since 1983
Muscat Gases Company SAOG is committed to producing Industrial gases and LPG that consistently meet specifications, are conveniently available in all parts of Oman, while ensuring the utmost safety in production and distribution. We recognize that our goals will only be achieved by complete commitment to effective and efficient business management and good business practice at all levels and is appropriate to the purpose and context of the organization. and supports its strategic direction, provides a framework for setting quality objectives and develop employees to utilize their capabilities for continual improvement in all aspects of Quality Management System and actions to address the risk and opportunities.
TRUST US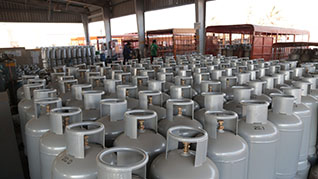 Muscat Gas plays an essential role in the growth of the Omani economy and creates job opportunities for the Omani youth.
we're committed to helping our employees and contractors stay safe and healthy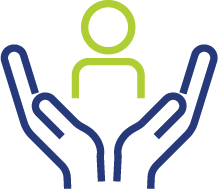 Workforce health and safety
All work carries risks. However, we identify and mitigate our risks by using our Operational Excellence Management System (OEMS). We have a proactive safety policy; we consistently train our workforce; and our employees and contractors are empowered with the authority and responsibility to stop work if they believe conditions are unsafe.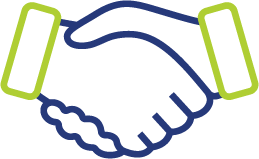 what we're doing
The health and safety of our workforce is a core value in MGC way: "We place the highest priority on the health and safety of our workforce and protection of our assets, communities and the environment." This commitment is managed through our OEMS, which we recently updated, and it is reinforced at all levels of the corporation.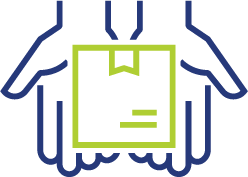 workforce safety
We manage the safety of our personnel through multiple processes within our OEMS. Preventing fatalities and serious incidents is our top priority, and we strive to eliminate or mitigate risks throughout our operations by identifying hazards, putting safeguards in place, and assuring that our safeguards are functioning.
Frequently Asked Questions
Liquefied Petroleum Gas (LPG) is a mixture of hydrocarbons, which are in a gaseous state at ambient temperature and pressure. These are liquefied under pressure for easy storage, handling and transportation in pressurized vessels. It is obtained through crude oil refining or from natural gas through fractionation. Butane and Propane are the main constituent hydrocarbons in LPG. Other hydrocarbons present in traces or small fractions are Iso-butane, butylene, n-butane and propylene.
LPG is one of the safest, economical, eco-friendly and healthiest cooking fuels. LPG is used a cooking fuel in most urban and semi urban households. The rural population is also increasingly using it. Besides domestic usage, LPG is often used as an efficient source of energy in various industrial and commercial applications.
Cylinders are available mainly in : 1. 22 kg. 2. 44 kg sizes.
Ensure that fixed LPG gas installations are carried out and serviced by a licensed or authorized gas fitter. This includes work on premises, caravans and boats. 1. Keep LPG appliances and fittings in good condition. Make sure they are checked regularly for any deterioration, including corrosion or minor leaks. 2. Use only equipment and parts specifically manufactured and approved for LPG. 3. Use the correct type of hose. Do not make up temporary connections. 4. Keep cylinders secure during transport. 5. Shut off cylinder valve before disconnecting cylinder from the appliance. Conversely when replacing an empty cylinder makes sure the appliance isolation cocks are turned off.
1. Do not switch on lights or any electronic device it can lead to explosion. 2. Open windows and doors to release gas from kitchen by natural air. 3. Close the cylinder valve and switch off the regulator. 4. Be far from kitchen and contact your dealer or civil defense and explain what happen.
In case the item you received is damaged or defective, you could return an item in the same condition as you received it with the original box and/or packaging intact. Once we receive the returned item, we will inspect it and if the item is found to be defective or damaged, we will process the refund.