Media
We are proud of our achievements towards the region and willing to expand our horizons to the community in our best appearance across media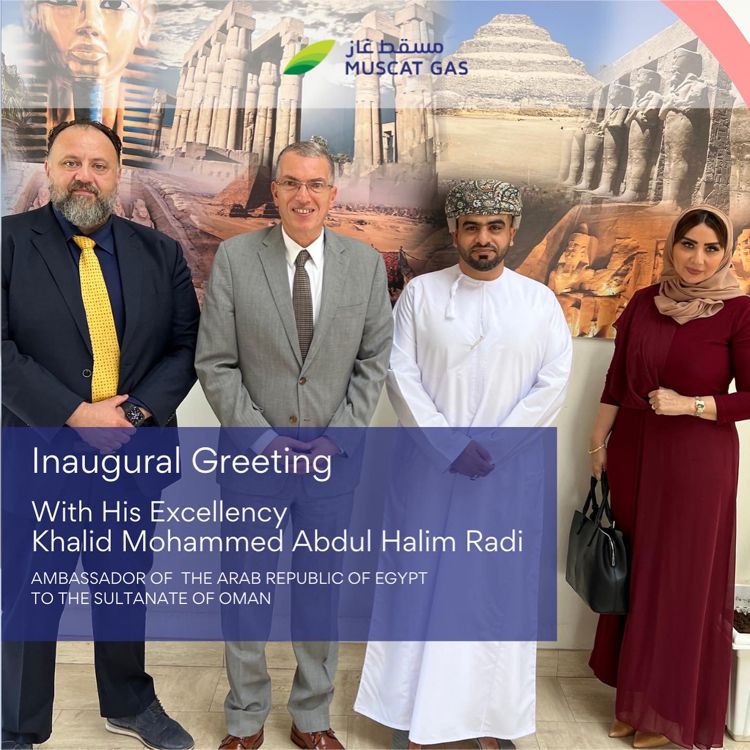 2022-06-21T03:52:10.000Z
Meeting with His Excellency the Ambassador of the Arab Republic of Egypt to the Sultanate of Oman
We are honored Today to conduct an inaugural greeting with His Excellency Khalid Mohammed Abdul Halim Radi Ambassador of the Arab Republic Of EgyptTo The Sultanate Of Oman.
With attendance of Muscat Gas CEO Mr.Imad Al Sabbagh , Mr.Mohsin AlSalmi Sr. Manager Sales and Marketing, Ms. Walla Alkaremy Media & Communication Specialist.
To Discuss several opportunities and exchange experience in the Gas Industry to create a chain of investment between two countries.
We are honored and grateful to his excellency for welcoming us and embracing our approach.